Regional collaboration spurs first widespread adoption of the OpenNotes initiative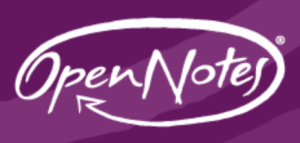 A unique regional collaboration among nine prominent health systems and medical groups in the Northwest will provide more than one million patients in Oregon and Southwest Washington with electronic access to the notes their providers include in medical records. This marks the first time that OpenNotes, a national movement that urges health-related organizations to adopt open access to clinician notes as a standard of care, has been embraced simultaneously throughout an entire region.
In February 2013, at We Can Do Better's 5th Annual Conference, Dr. John Santa (an Oregon physician and director of the Consumer Reports Health Rating Center) presented information about a movement called OpenNotes. OpenNotes advocates for patients to have full and easy access to the notes written in their medical records by their doctors and other clinicians. Based on feedback from attendees, and with support and direction from its Board, We Can Do Better (WCDB) decided to adopt OpenNotes as a major initiative in support of improving the health of all Oregonians.
In June 2013, WCDB brought together Oregon's health systems, consumer groups, and policy makers to meet with Dr. Santa and Tom Delbanco and Jan Walker, co-directors of the OpenNotes program. Attendees were enthusiastic and decided to develop a consortium focusing on offering open notes to their patients. WCDB asked recently retired Kaiser Permanente Associate Medical Director for Medical Informatics, Dr. Homer Chin, to join them as the champion and chairperson for this effort. By September 2013, the group reconvened to form the Northwest OpenNotes Consortium. WCDB subsequently secured funding for these activities from Cambia Health Foundation and from the Robert Wood Johnson Foundation.
Discuss OpenNotes with your doctor. If your doc's medical group is not yet an OpenNotes partner, encourage her or him to join. Have you doctor's office contact Amy Fellows (amy@wecandobetter.org) to learn more about now to join.
Listen to or read the OPB radio story, "Northwest Clinicians Will Share Notes With Patients Online:"
You can also listen to a discussion of OpenNotes on The Diane Rehm Show (51 minutes) from Washington D.C.'s NPR radio station.
This video shows patients and doctors discussing their experiences with OpenNotes:
WCDB brought this topic full circle at our 6th Annual Conference on April 24, 2014, with a lunch panel of local providers who have now opened their notes to patients.
You can watch the video from the OpenNotes panel discussion held at our 2014 We Can Do Better conference.
[divider]For more info, please see these documents (PDFs):
OpenNotes-Final-Patient-FAQs Download
OpenNotes Participating Systems Download
FAQs on the OpenNotes Consortium Download
OpenNotes Press Release (4/8/2014) Download
Lastly, here is some recent press OpenNotes news:
Prestigious Healthcare Experts Join OpenNotes Movement
OpenNotes at HIMSS16: understanding the benefits of providing patients access to clinician notes
Foundations Unite to Support Access to Clinical Notes for 50 Million Patients Nationwide