In March 2010, after 4 years incubating as a project within The Foundation for Medical Excellence, We Can Do Better incorporated as an independent non-profit corporation and began the process of seeking tax exempt status from the IRS as a 501c3 organization.
We currently have a six-member board, who have overall responsibility for the organization. The Executive Director reports to the Board of Directors.Our board provides a strong foundation of success and stewardship, upholding the importance of civic engagement and its role in policy and political decisions.
Current Board Members:
Travis Stovall, Chair
Mr. Stovall is President of The Stovall Group, a consulting firm he founded to assist start-up businesses and companies looking to grow and reorganize. He was a health care administrator for a Adventist Health. Active in the community, Stovall was named one of Portland's top forty under 40 in 2009 and he sits on a number of local boards. He holds a degree in Business Administration and Finance at Union College in Lincoln, Nebraska and a Masters in Business Administration, from the University Of Nebraska-Lincoln.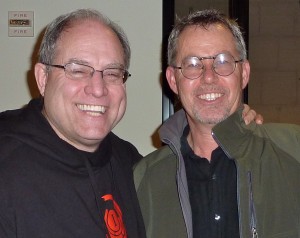 Helen Ying
Ms. Ying is an Associate with Barney & Worth, which advises school districts and other educational-related community organizations in the Portland metro area.
She has served the community as an educator for thirty years. For a decade, Helen was an administrator in two school districts, Molalla and Parkrose. Prior to that, she was a teacher and a counselor in the Portland Public Schools. She also taught English in China for the China Professional Services Program. In addition to her professional work, she has also been active in the community serving in various capacities over the years rallying for the causes of youth, civil rights, and leadership development. She was a member of the Immigration Naturalization Services Community Roundtable and the Confederation of School Administrators scholarship committee. She serves on the local Board as well as the national Board for the Chinese American Citizens Alliance. Helen has been a volunteer with the Asian American Youth Leadership Conference for more than a decade, and currently chairs the conference. Ms. Ying holds a BS degree in Mathematics and a Masters in Education: Counseling from Portland State University. She is fluent in Chinese.
James Barta
James Barta is the Legislative Director at Children's First for Oregon and a member of the Allies for a Healthier Oregon Executive Committee.
Community Leadership Council
We rely on our Community Leadership Council (CLC), made up of volunteers from around the state, to provide strategic input to staff and the Board of Directors on organizational policies and actions. Click on this link to see who our current CLC members are.