In March 2010, after 4 years incubating as a project within The Foundation for Medical Excellence, We Can Do Better incorporated as an independent non-profit corporation and began the process of seeking tax exempt status from the IRS as a 501c3 organization.
We currently have a six-member board, who have overall responsibility for the organization. The Executive Director reports to the Board of Directors.Our board provides a strong foundation of success and stewardship, upholding the importance of civic engagement and its role in policy and political decisions.
Current Board Members:
Travis Stovall, Chair
Mr. Stovall is President of The Stovall Group, a consulting firm he founded to assist start-up businesses and companies looking to grow and reorganize. He was a health care administrator for a Adventist Health.  Active in the community, Stovall was named one of Portland's top forty under 40 in 2009 and he sits on a number of local boards. He holds a degree in Business Administration and Finance at Union College in Lincoln, Nebraska and a Masters in Business Administration, from the University Of Nebraska-Lincoln.
Cate Millar, Vice Chair
Ms. Millar is a partner in the consulting firm, GamePlan LLC. GamePlan provides organizational development, marketing and communications support for mission-driven start-ups and established organizations. Active in community and public affairs, Ms. Millar currently serves on the Advisory Board for the Regional Arts and Culture Council. She was the Regional Director of Public Affairs and Communications for AT&T Wireless and a Senior Vice President with Fleishman-Hillard. She attended Southern Oregon University and the University of Oregon.
Joe Zaerr, Secretary/Treasurer
Mr. Zaerr earned his B.S. degree in forestry and Ph.D. in Plant Physiology at the University of California, Berkeley.  He completed a 30-year career in teaching and research  at Oregon State University where he is now Professor Emeritus of Forest Science.  During his academic career he worked and lived in  Poland, Germany, and France and holds an honorary Professorship at the Fachhochschule Eberswalde, Germany, where he still teaches occasionally.  He is a founding and current member of WCDB's Community Leadership Council, and an active volunteer mediator and member of several health care reform organizations.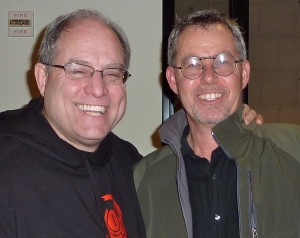 Helen Ying
Ms. Ying is an Associate with Barney & Worth, which advises school districts and other educational-related community organizations in the Portland metro area.
She has served the community as an educator for thirty years.  For a decade, Helen was an administrator in two school districts, Molalla and Parkrose.  Prior to that, she was a teacher and a counselor in the Portland Public Schools.  She also taught English in China for the China Professional Services Program. In addition to her professional work, she has also been active in the community serving in various capacities over the years rallying for the causes of youth, civil rights, and leadership development.  She was a member of the Immigration Naturalization Services Community Roundtable and the Confederation of School Administrators scholarship committee.  She serves on the local Board as well as the national Board for the Chinese American Citizens Alliance.  Helen has been a volunteer with the Asian American Youth Leadership Conference for more than a decade, and currently chairs the conference.   Ms. Ying holds a BS degree in Mathematics and a Masters in Education: Counseling from Portland State University.  She is fluent in Chinese.
Michael Jeffries
Mr. Jeffries is Principal of Licensing Solutions, a Texas firm specializing in Intellectual Property transactions for early stage companies.  He is an active Partner in Elgen Power, a Vancouver Washington company financing and growing alternative energy businesses.  He is an Oregon Native with prior careers as an Exxon-Mobil Executive, and as the President and owner of a heavy manufacturing business in Eugene Oregon. He holds a degree in Organic Chemistry and a Master of Business Administration from Oregon State University.
John Horvick
Mr. Horvick has 10 years of public opinion research experience. He assists DHM Research with the development of survey questionnaires, focus group moderating, analysis, and reporting.
Mr. Horvick has been involved in key projects including Oregon Big Look Task Force, City of Lake Oswego, Metro (Oregon), Sealaska Native Corporation, and Portland Public Schools (PPS). He graduated from the University of Minnesota in 2000 and has worked in a variety of areas, including youth employment, organizational development, tobacco use and policy, caregiving and aging, and families who are raising children with behavioral disorders.
He previously was a project director at the University of Nebraska Bureau of Sociological Research. He has served on the City Club of Portland Board of Governors since 2006 and is currently vice-chair of the Club's research board.
Community Leadership Council
We rely on our Community Leadership Council (CLC), made up of volunteers from around the state, to provide strategic input to staff and the Board of Directors on organizational policies and actions. Click on this link to see who our current CLC members are.